This week has been very, very busy, and yet I somehow don't have a ton to tell.
Friday night,
Chris
and I had a
date night.
You may have seen the pictures of the
lobster mashed
potatoes
(see also the picture below), which shall live on a bit longer as
lobster stock
.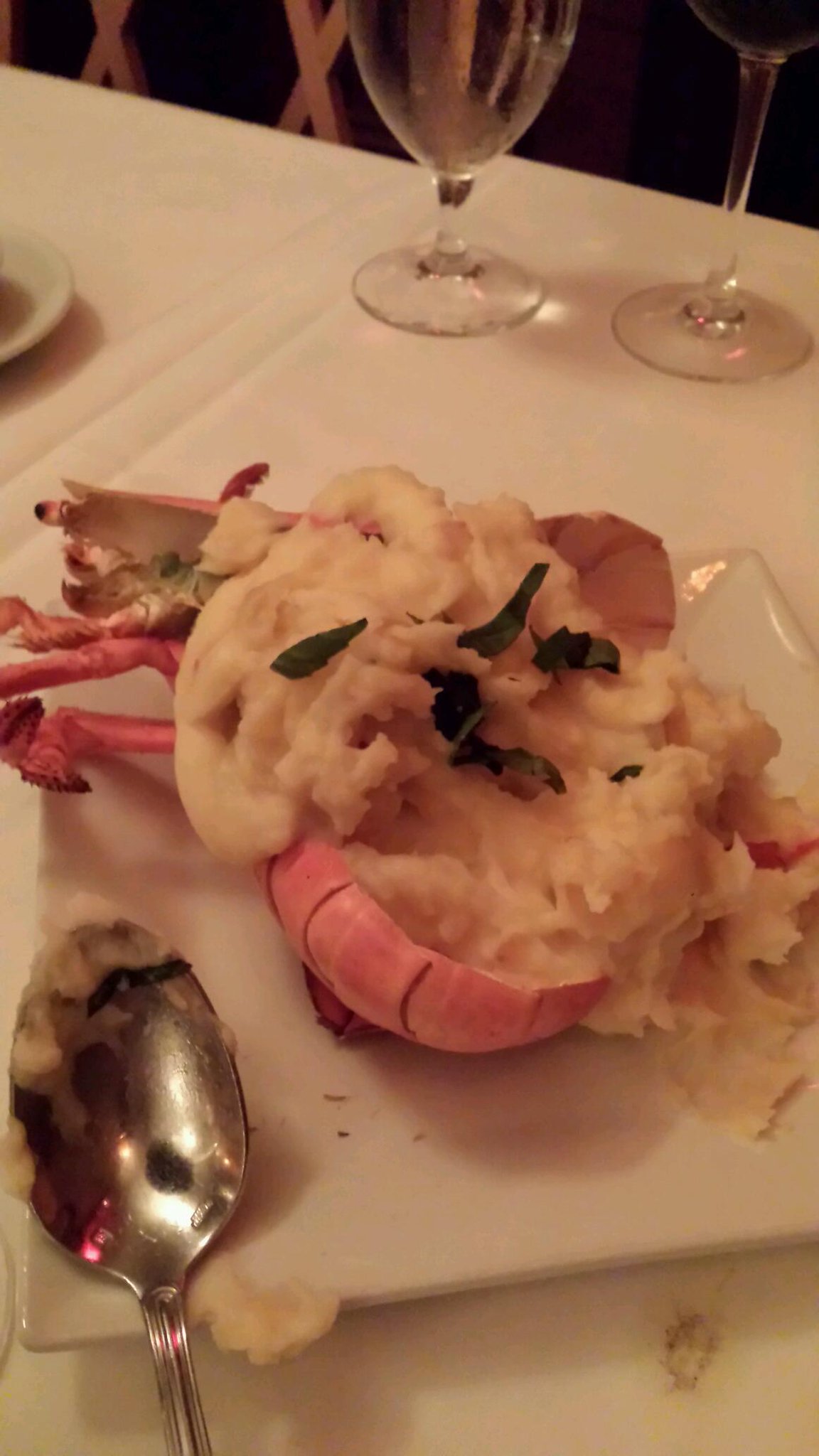 Saturday I spent a good deal of the day on the train, because I had a bridesmaid dress fitting outside Philadelphia.
The rest of the week was pretty unremarkable, just trying to get stuff done before this weekend coming up, which of course I'll tell you about next week.
Thanks to my train rides, I read most of
House of Suns
. I also made progress in
Women's Life in Greece and Rome
, and picked a bit at
Demon Princes
.
I'm mostly done
the ornament I knit
; I just need to get the Styrofoam ball to fill it. And I made really good progress on
my very first pair of socks
.
What have you been up to?