I am neither a hipster nor a trendster. If what I like is out of fashion, oh well. If what I like in in fashion, I stock up, because who knows how long that will last? I live in variations on a theme: sundress and cardigan; tank top, skirt, and cardigan; tank top, jeans, and cardigan; t-shirt and jeans, with or without the cardigan; cable knit sweater and jeans.
(I've heard this is the year of the cardigan, and while I do have a decent collection, I'm not going to say no to anyone who wants to help me build my stash to see me through until the next time it comes around!)
But I have fun with accessories. Not wild and crazy stuff; I don't really feel comfortable in big statement necklaces, and I don't actually have pierced ears, believe it or not.
Here are some recommendations for a subtly hint of quirk for the lady in your life whose fashion sensibilities maybe sound a bit like mine -- or if you like something a little wilder, you can always play these up!
One of my signature pieces these days is my
dinosaur necklace by turtlelove.
It's silly but tasteful, and when people notice it, I get to have a fun conversation about
dinosaurs that never existed.
turtlelove has a couple different dinosaur pieces, plus states, elephants, ampersands, and more
Next is
my watch
. It looks heavy and bulky, doesn't it? Nope! It's slender and super lightweight... and it's made of wood. There's a ton of styles and a good handful of colors at WeWood, and it seems like everyone in my family wants one!
I have a few handbags, to go with different outfits. Black, brown, grey.
Oh, my grey handbag.
My sister-in-law had this first
, and I liked it so much she got me a similar, if slightly toned down, version, from Harveys. It's made of seatbelts!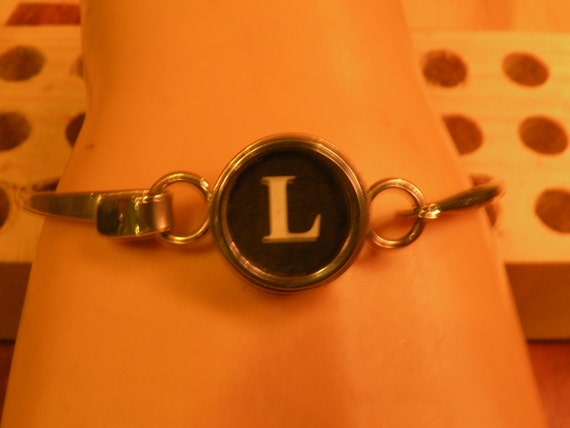 When I'm not wearing my watch, I have a go-to bracelet. Unfortunately, I got it at a craft fair, and I don't have the designer's card. But I cruised
Etsy
, and
this is pretty close
. Get your recipient's initial in a typewriter key!
So these are just some ideas. Check out the sites and see what strikes your, or your loved one's, fancy.